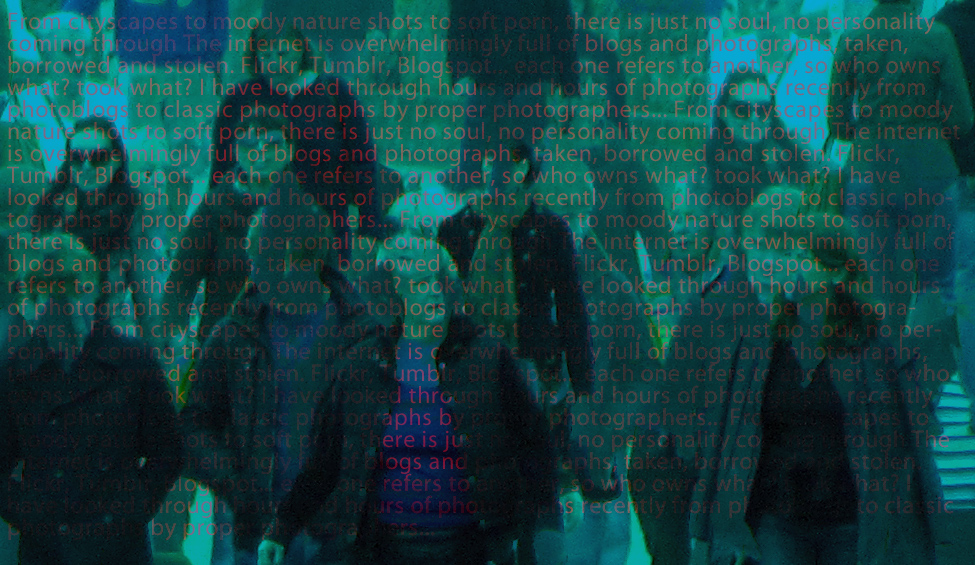 When this is good, it's good (for me) and the rest of the time I soldier on. What else can one do?
I felt like a rant about the plethora of crap on the internet at the end of last year, and thought about stopping this whole thing, as I was just adding to it.
I wrote something down with an aim to encourage dialogue, and then thought better of it.
This blog is categorised as: art & graphics
comment on this blog