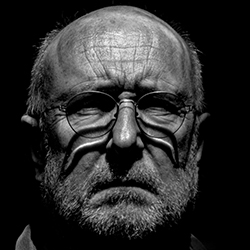 quotidian /kwo/tid' i-ən/ adj. daily; recurring daily, any activity that follows a regular recurrent pattern, everyday, commonplace (from Latin quot = how many + dies =day).

This site has been going on in one form or another since March 2004. Since December 05 the images have been larger and the format is more or less as now, although many design and coding updates have been implemented. See the archive fly out menu at left.

I really do try to take a picture every day, but obviously sometimes circumstances prevent it. Human failings (especially lack of ideas) sometimes get in the way, as does the English weather, grey days are often a challenge.



Spring - Summer 2020 Lockdown, Pandemic. New challenges: to stay sane for a start. A new category emerged Rona Lockdown
February 2019 Leica C-LUX purchased. Better zoom, touch screen, bigger lens. A heftier and more solid camera.

January 2019 The code has been edited to work with PHP7.

January 2017 Now at https://quotidian.blog, a much better URL surely.

January 2015 Leica "type 112 C" camera purchased as Panasonic Lumix has marks on sensor (again) and needs overhaul despite software update. Not financially viable. Delightfully little camera, is it just a Panasonic in sexy clothing? Opinion is a bit divided.

In April 2014 Quotidian celebrated 10 years on line!

February 2012: New design and partial rebuild.

January 2011: Olympus Pen E-PL1 Camera purchased after much deliberation and soul searching, but pleased with it so far. Like an SLR but not like one: so called Micro 4 thirds construction, and without a mirror. Images are a great leap forward in quality, detail, and resolution.

August 2010: New categories ! To make searching for subject matter easier, blogs can fall into several categories, instead of each image being defined by one category alone. Therefore to see all the blogs for (say) Lewes, select "Lewes" from the categories drop down menu. Some of these blogs could be also in architecture, landscapes, close-up, 0-100 etc etc.

Cameras that are used on this site are: Leica C-Lux, Leica C (typ 112), Olympus Pen E_PL1, Panasonic Lumix DMC TZ7, Canon Powershot SX10 1S, Canon Powershot S80, Pentax Optio 555, Olympus C2040 (all pictured) a Fuji A240. See below. (The Pentax and Canon S80 were both damaged beyond repair)
I have taken more pictures with my iPhone than I ever thought I would, because the image quality is exceptional for such a small lens.

Most images below were taken from Digital Photography Review © Individual reviews of these cameras are mostly if not all deleted.