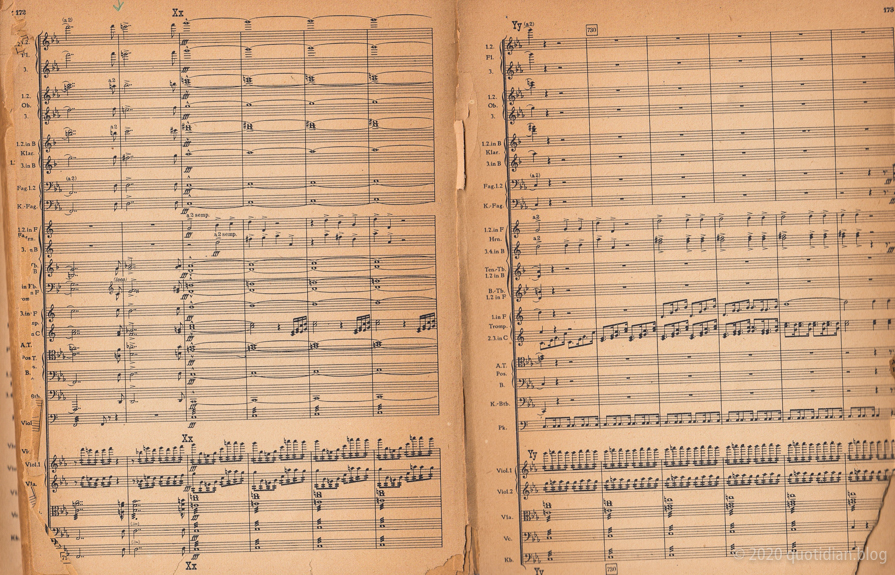 The downbeat on the second bar here. B flat 7 with an added #11th(?) D in the bass.
A fantastic discordant scrunch before the dominant G7 is followed by 23 bars of blasting C major to finish.
This pocket score of Bruckner's Eighth was given to me by Harry Samuel in the late seventies. He bought it in 1951 and it is so dry and friable now it can hardly be turned.
This blog is categorised as: miscellany
comment on this blog